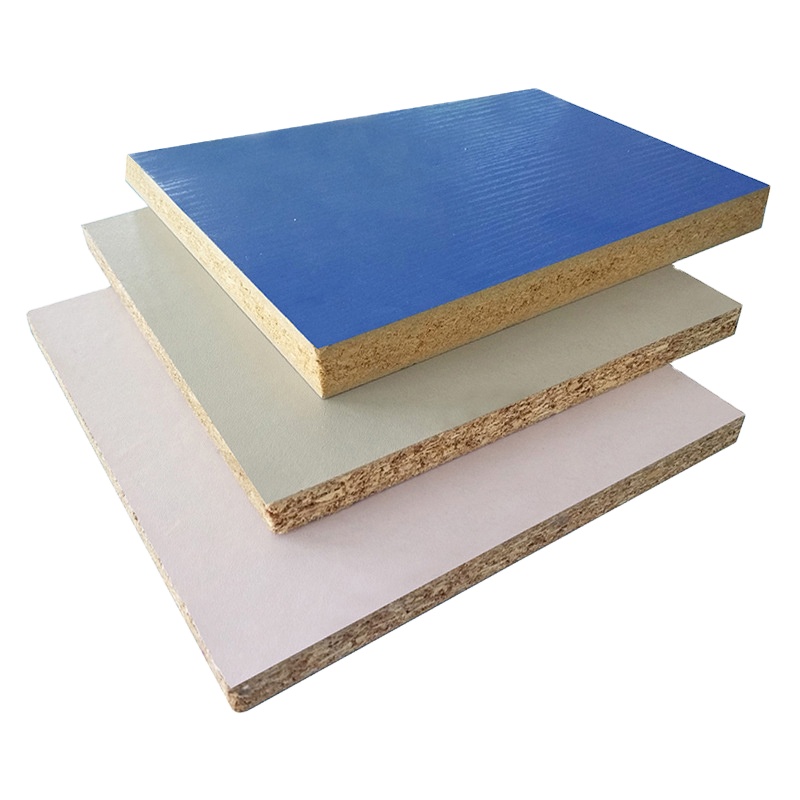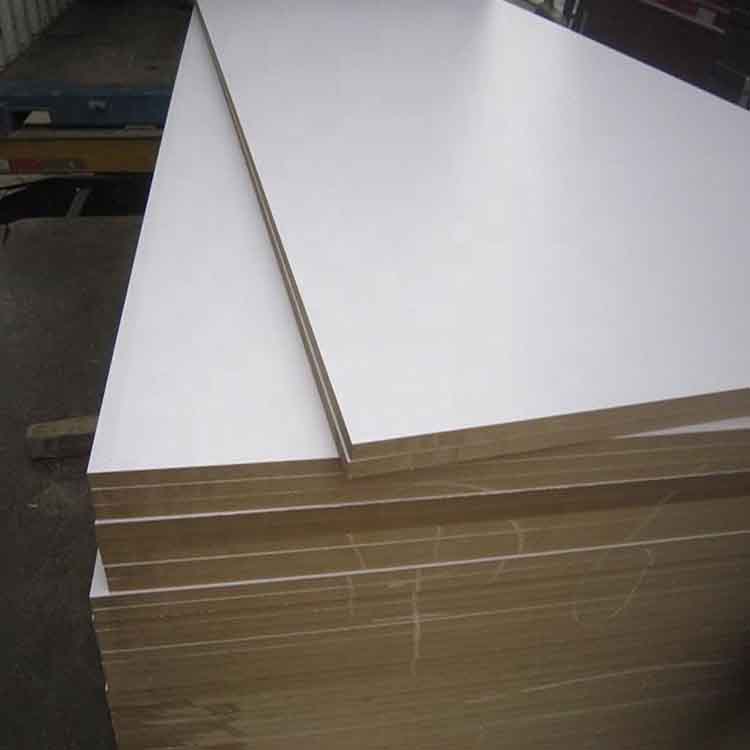 This type of MDF is made with coloured melamine surfaces bonded to both its sides, making it non-porous. The material comes in various sheet sizes, thickness ranges, and finishes. This material is best suited for indoor applications.
/ Available Types

Forest White, Warm White, Golden Beach, Maple, Red Oak, Polyester, Aluminium, etc.

/ Main Usage

Coloured MDF and plywood are widely used in the making of furniture and other wooden units. MDF is preferred for its lower cost and the fact that it doesn't stain quickly. It also has smoother surfaces that can be painted easily. It is very strong as a construction material, but it should be cleaned regularly since stains can soak into it. Fortunately, cleaning and maintaining smooth surfaces is a simple job. Coloured MDF can be used in kitchen cabinets, cupboards, furniture

, shelving, wardrobes, wall units, boat fit-outs, shop fittings, fire surrounds, hotel interiors, bar interiors.
CASE01

CASE02

CASE03
Solid wood particle board is a kind of particleboard,
which is made of wood or other lignocellulosic materials.
It uses fine wood fibers on both sides and long wood fibers in the middle,
the wood-based board, which is glued under the action of heat and
pressure after the application of adhesive, is a board produced by
the process of particleboard. Solid wood particle board as a new,
high-grade environmental protection base material is widely used
by European and American furniture manufacturers
, domestic high-grade

panel furniture market has begun to use this kind of board. Solid wood
particle board, is a kind of small diameter wood, thinning wood, wood core,
board skin, branch wood as raw materials through special equipment processing
40mm, 70mm, wide 5mm, 20mm, thickness 0.3 mm, 0.7 mm shavings, the utility
model relates to an artificial board which is formed by hot pressing after
the surface core layer shavings are crisscrossed and directionally paved b
y drying, sizing and special equipment
Colured MDF
Detailed Speciafication





Product Name

melamine board

Size

1220x2440mm or customize

Thickness

2~25mm

Face/Back

melamine paper/Overlay paper/HPL

Melamine Paper Color

Solid color (such as grey, white, black, red, blue, orange, green, yellow, ect.) & wood grain (such as beech, cherry, walnut, teak, oak, maple, sapele, wenge, rosewood, ect.) & cloth grain & marble grain. More than 1000 kinds color are available.

Melamine Paper Gram

75~120g/m2

base board

MDF / Plywood / Blockboard / Particle Board / OSB Finger Joint Board etc

Glue

E0/E1/E2/WBP Melamine

Surface

matt,embossed, glossy, leather,wave,synchronize etc

Quantity-20GP

8pallets/21M3

Quantity-40GP

16pallets/42M3

Quantity-40HQ

18pallets/53M3

Usage

Usage adequate for making furniture or construction, package or industry

Minimum Order

1*20GP